This article is part of Quick start tutorials series. Please refer to different guides for the following specific cases:
Otherwise (i.e. you're typical user, you want to install EurekaLog for classic Delphi/C++ Builder IDE) - continue reading.
---
Download the latest version of EurekaLog from our site.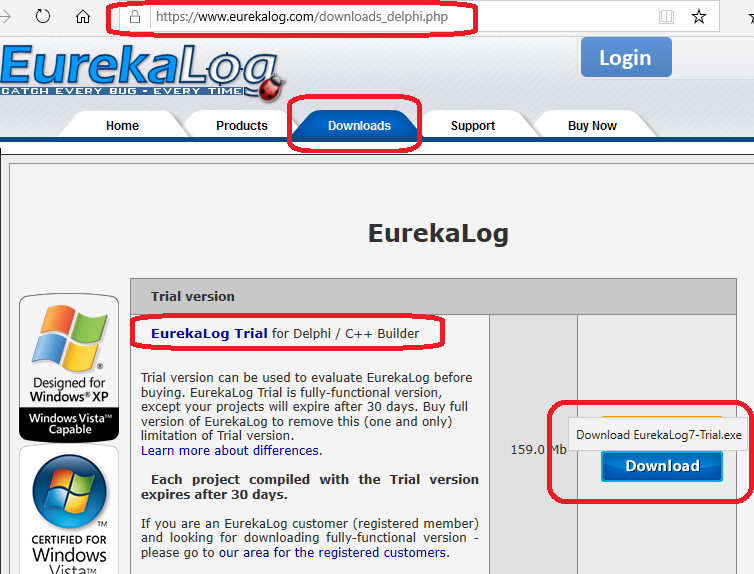 Downloading Trial edition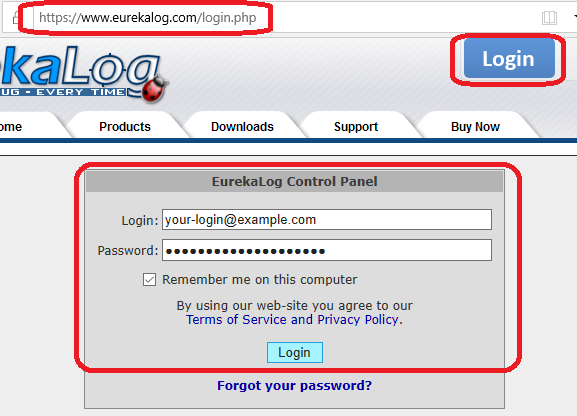 Logging in as a customer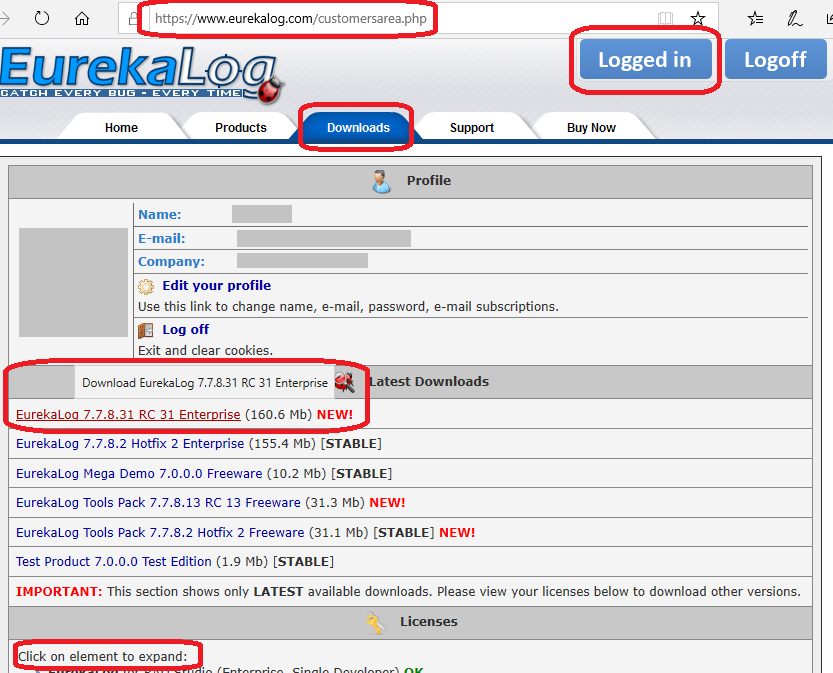 Downloading a full featured installer
(for customers only)
You should receive your login and password details in e-mail immediately after your first purchase. Please note that your license serial number is not a password! If you forgot your password - use Reset Password feature.
See also edition differences.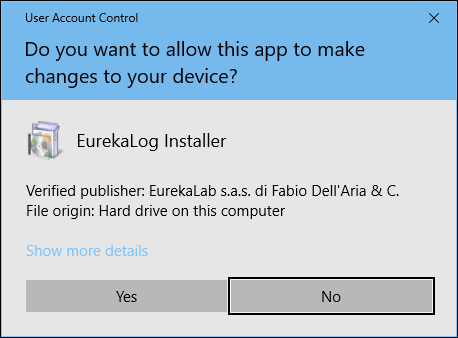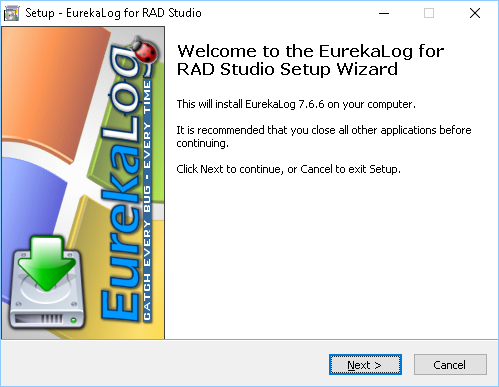 Installation wizard started
Note: installer will ask you to uninstall old EurekaLog versions before continue.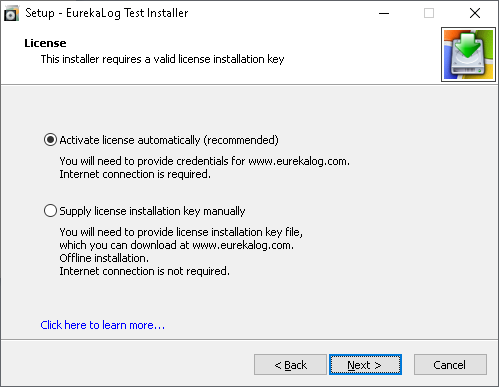 Please, refer to Supplying license for the installer. Once correct license is provided - you can continue.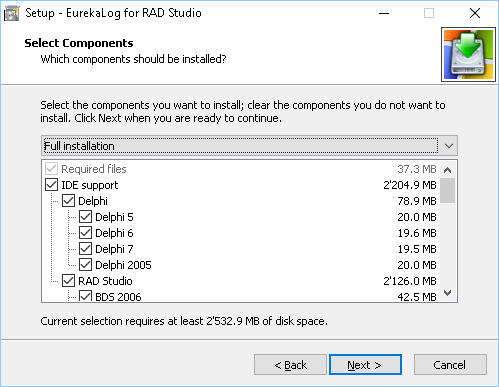 Features selection
Installer will show you only available IDEs - based on your installed IDEs as written in system registry. You can check/uncheck appropriate checkboxes to install or don't install IDE support (set of .dcu files, .bpl, etc). There is individual set of .dcu/.obj/.hpp/.bpl files for each IDE.
Important: Be sure that your IDE is visible and checked.
Source files (if available in your edition of EurekaLog) are installed by using separate checkbox "Source code" below. Source files are identical for all IDEs. There is only 1 set of files.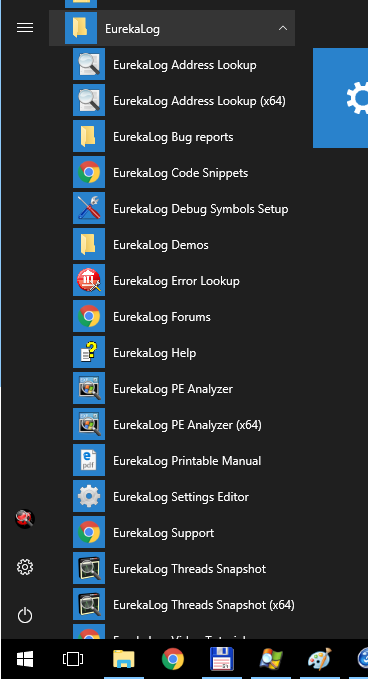 Installed EurekaLog in Start menu
Note: you can use "Manage EurekaLog in IDEs" start menu item to enable/disable EurekaLog in particular IDEs after installing.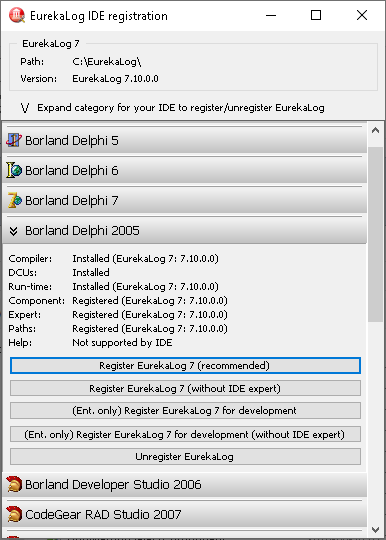 "Manage EurekaLog in IDEs" tool
Each installed and supported IDE will be present by roll-up category panel. You can expand category for each IDE by clicking on it. You'll see info about EurekaLog in this IDE and available options.
See also:
---
Send feedback...
Build date: 2022-03-28
Last edited: 2022-01-19

PRIVACY STATEMENT
The documentation team uses the feedback submitted to improve the EurekaLog documentation. We do not use your e-mail address for any other purpose. We will remove your e-mail address from our system after the issue you are reporting has been resolved. While we are working to resolve this issue, we may send you an e-mail message to request more information about your feedback. After the issues have been addressed, we may send you an email message to let you know that your feedback has been addressed.

Permanent link to this article: https://www.eurekalog.com/help/eurekalog/installation.php