System log dialog behaves like no dialog, except it additionally records exception to system event log. This dialog type is usually used in service-like applications (like Win32 services, web-applications and so on).
This dialog type has no visual appearance in your application. Here is standard system event viewer with one record from system log dialog: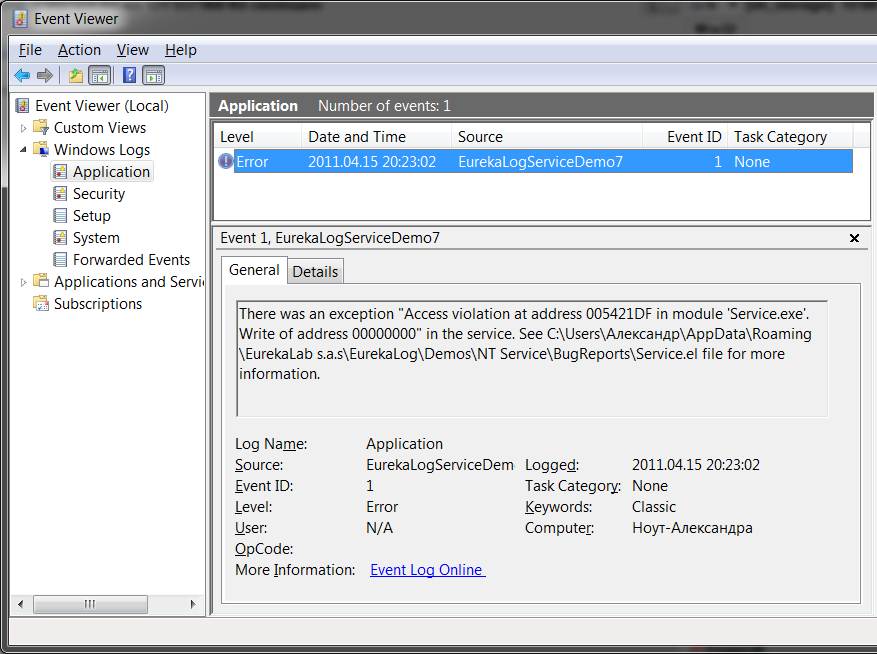 System event log with new event about exception in EurekaLog-enabled application
You can't just switch your application to this dialog - it requires additional setup steps: your application must register itself in the system event log in order for this to work properly. If you fail to perform a proper registering - then event log will be displayed incorrectly for your application, for example: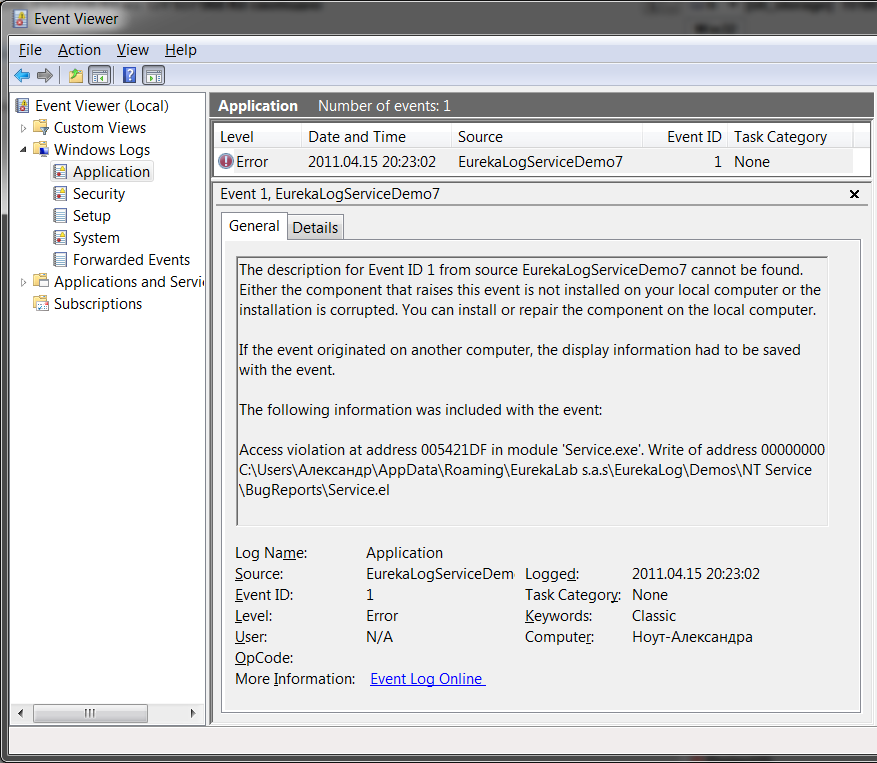 The same event in system log, but without proper application's registration
Please, refer to system logging setup article to know more about your application's registration.
Please, refer to system log dialog options article to know more about configuring the dialog itself.
Constant: edtService.
See also:
---
Send feedback...
Build date: 2022-03-28
Last edited: 2019-03-26

PRIVACY STATEMENT
The documentation team uses the feedback submitted to improve the EurekaLog documentation. We do not use your e-mail address for any other purpose. We will remove your e-mail address from our system after the issue you are reporting has been resolved. While we are working to resolve this issue, we may send you an e-mail message to request more information about your feedback. After the issues have been addressed, we may send you an email message to let you know that your feedback has been addressed.

Permanent link to this article: https://www.eurekalog.com/help/eurekalog/system_log_dialog.php