When you have enabled EurekaLog for your project - you must build your project: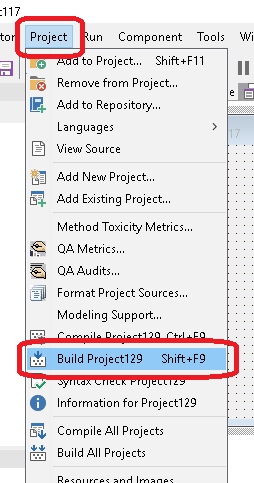 Build your project
You will see a standard processing window, where you can see "Compiling" and "Linking" stages.
See also: Compiling your project with EurekaLog.
You should see one additional stage at the very end of this process. This stage is called "post-processing". "EurekaLog":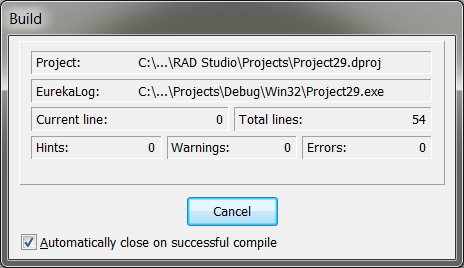 EurekaLog's post-processing during compilation
It indicates that EurekaLog is active, enabled and doing post-processing of your executable.
Additionally, EurekaLog's post-processing stage will be listed in IDE compiler output - use IDE's "View" / "Messages" command to open it: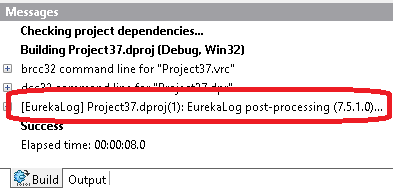 "EurekaLog" / "post-processing" stage in IDE output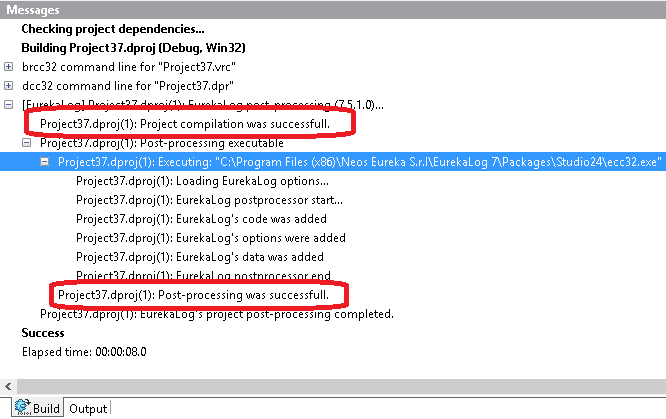 Same window expanded - this is output from a normal successful compilation
If you don't see this post-processing stage and/or IDE messages output is empty - then something is wrong.
Most common problem
You have dropped TEurekaLogEvents component on the form but did not enabled EurekaLog for your project via "Project" / "EurekaLog Options" menu. TEurekaLogEvents component is supposed to react on EurekaLog's events, but it does nothing if EurekaLog is not added. Please, enable EurekaLog for your project as explained here.
---
Make sure that:
1. EurekaLog IDE expert is installed: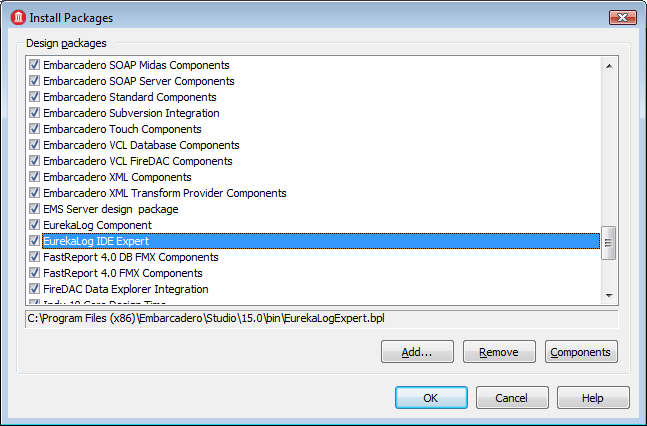 Verifying that EurekaLog IDE expert is installed
You should find it into "Components" \ "Install packages" IDE menu. If EurekaLog IDE Expert package is disabled - enable it. If it's not even there - click on "Add" button and pick EurekaLogExpert.bpl package from \Packages\IDEName\ subfolder of your EurekaLog installation. Replace IDEName with your real IDE version. Use IDE name mapping to determinate which folder corresponds to your IDE.
If you can't find EurekaLogExpert.bpl file - then you need to reinstall EurekaLog and make sure that you have selected support for your IDE during installation. Please, follow these guidelines.
2. EurekaLog is enabled in your project: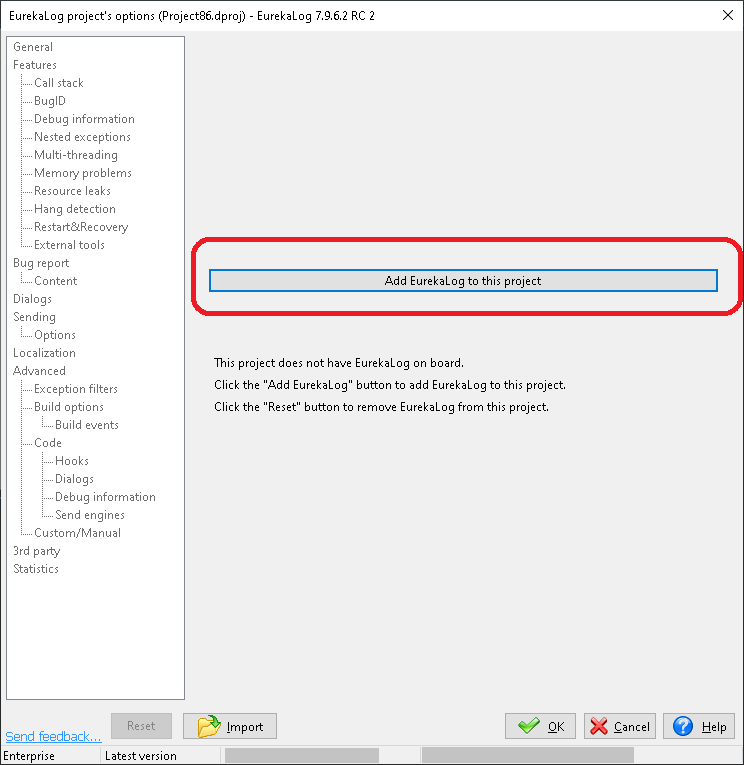 Enabling EurekaLog in your project
Please, follow these guidelines. Make sure to apply proper application type for your project!
---
Once you've checked and verified both items - make final confirm that EurekaLog was really injected into your executable.
---
Send feedback...
Build date: 2019-07-01
Last edited: 2018-06-14

PRIVACY STATEMENT
The documentation team uses the feedback submitted to improve the EurekaLog documentation. We do not use your e-mail address for any other purpose. We will remove your e-mail address from our system after the issue you are reporting has been resolved. While we are working to resolve this issue, we may send you an e-mail message to request more information about your feedback. After the issues have been addressed, we may send you an email message to let you know that your feedback has been addressed.

Permanent link to this article: https://www.eurekalog.com/help/eurekalog/enabling_eurekalog_problems.php